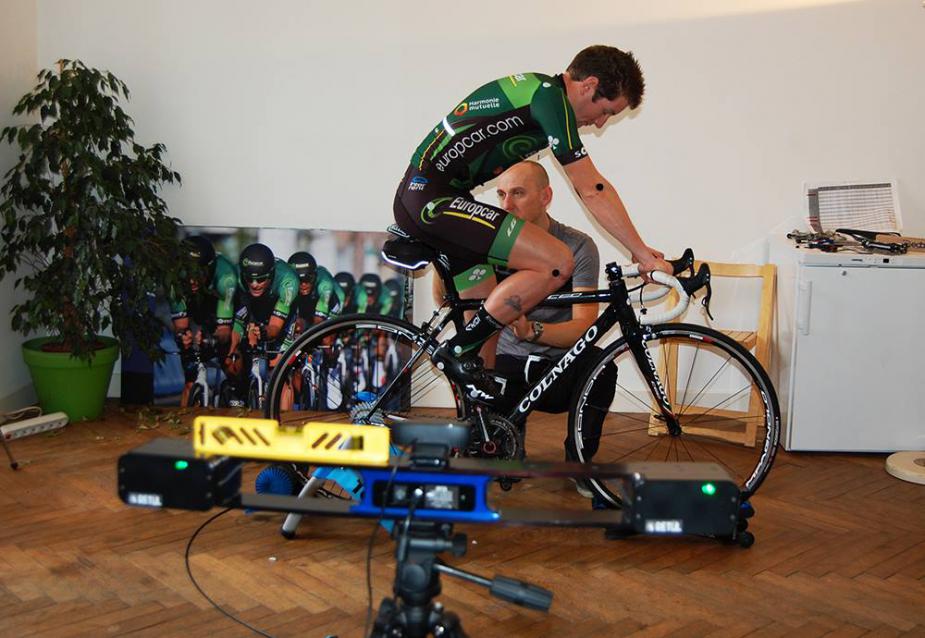 Cycle Season Launches with Masterfit and Retül Partnering on an Exclusive Insole Program
Aug 25, 2015 - 11:34pm by
Steve Cohen
Fütbeds insoles have been available at select Retül dealers since last fall but with cycle season getting underway in earnest across the Northern Hemisphere the program in expanding dramatically.
Fütbeds are being used with great success by many Retül professional riders including those from Team MTN Qhubeka,  Team Europcar and Team Colombia Cycle.
The molding process is based on a foot assessment and molding protocol developed by Masterfit. The protocol is designed to be complementary to the bike fit process or utilized as a stand-alone offering.
"We believe that a bike fit is not complete without proper foot support, and for the last couple of years we have been working on finding the right product and refining the protocol," said Todd Carver, Chief Fit and Education Officer at Retül. "We started working with Masterfit's QuikBeds product in our Retül University courses and were really impressed with their performance. We then collaborated with the Masterfit designers to create a cycle-specific product based on the QuikBeds technology."
"Fütbeds streamline the insole creation process for retailers," said Bob Egeland, National Sales Manager for Masterfit and a Certified Pedorthist. "For cyclists, a good insole can help increase pedal stroke efficiency and reduce joint injuries, pain and fatigue."
Carver and Egeland are both based in Boulder, Colo. and will provide training for fitters who are offering the Fütbed service. For more information on Retül Fütbeds or to inquire about where this service is available, visit www.retul.com.
About Retül
Retül provides technology, tools and training to guide bike fitters in helping cyclists improve performance and comfort on their bikes. Based in Boulder, Colorado, Retül has specialized in bike fit solutions since 2007, performing more than 3,000 fits at its headquarters, consulting nearly 700 businesses on the implementation of Retül technology and teaching almost 300 Retül University courses in more than a dozen countries. Retül is chosen as the official bike fit technology of Garmin-Sharp, Team Sky, Orica-GreenEdge, Team Europcar, Team MTN-Qhubeka, Colombia Cycling, British Cycling and USA Triathlon, as well as by numerous world-class triathletes including three-time Ironman World Champion Craig Alexander. Learn more about Retül at www.retul.com.
About Masterfit Enterprises
Masterfit designs and manufactures insole and fit aid products for athletic footwear under the Instaprint, QuikBeds, Zapz and EZ·Fit brand names. It operates Masterfit University, providing both live and web-based fit and customization training solutions for retailers of all types of athletic footwear. It also operates America's Best Bootfitters, an international organization of select independent ski and snowboard shops specializing in custom boot fitting. Learn more about Masterfit at www.masterfitinc.com.