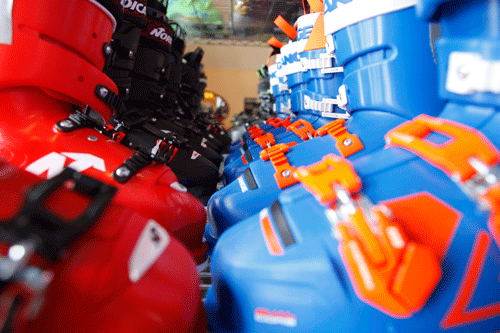 If It's All About Fit, Why Have an On-Snow Test?
Sep 09, 2017 - 01:58pm by
Mark Elling
The best boots of our test blend fit, balance and performance seamlessly (and win Best of Test and Best of Category accolades). And a lot of boots fit great and only need some minor tweaks—install a heel lift, remove a spoiler, make a simple cuff adjustment—to unlock their performance potential, and our reviews point out these tester-suggested modifications. But some boots fit amazingly and yet don't make the performance grade. How do we know? We have a lot of great skiers testing boots, and if they agree a particular boot made them a worse skier or wouldn't respond to proper skiing movements that skiers strive to make—well, we have to listen.
How do you find that boot that fits like a dream and makes you a better skier? Read our reviews. Pay attention to the number of medals a given model has earned—that means something. And if you're gonna roll the dice, be sure to ask your retailer if he or she has skied it and would recommend it for how and where you ski.